Welcome to Zebra Studio
The Biggest, The Best Photography & Videography Studio Chroma Studio & Green Studio Makeup Studio in Kolkata, West Bengal
Welcome to Zebra Studio
The Biggest, The Best Photography & Videography Studio Chroma Studio & Green Studio Makeup Studio in Kolkata, West Bengal
Welcome to Zebra Studio
The Biggest, The Best Photography & Videography Studio Chroma Studio & Green Studio Makeup Studio in Kolkata, West Bengal
Welcome to Zebra Studio
The Biggest, The Best Photography & Videography Studio Chroma Studio & Green Studio Makeup Studio in Kolkata, West Bengal
Zebra Studio is located in the heart of the city and easily accessible in Kolkata. It is located in Beck Bagan which is near Minto Park, Theatre Road & Park Street.
Zebra Studio is the biggest and highly equipped studio in Kolkata for all your Photography & Videography needs. Its also highly recommended for all your Chroma Shoots, Green Screen Shoots, Music Videos, You Tube Videos, Serials. It is one of most popular Chroma, Video and Photography studios among all photographers and videographers. The studio is popular for it's new creative and innovative ideas and availability of various props.
Event Photography, Videography & HD Video Photography
Matrimonial Pre - Wedding Wedding
Commercial & Special Events
Babies & Kids Family & Portrait
7 Edited Photographs Soft Copies
12 Edited Photographs Soft Copies on Pen Drive
18 Edited Photographs Soft Copies on Pen Drive
Product & E commerce Shoot
Music / Dance / Youtube Videography
A beauty blog blooming with the Best Makeup Artist(MUA) in Kolkata and also providing great makeup tips and tricks to make you look more beautiful. Makeup Artist in Kolkata-A beauty blog It takes a lot of skill, creativity, imagination and experience for correct application of makeup. So the person refer as a professional makeup artist. …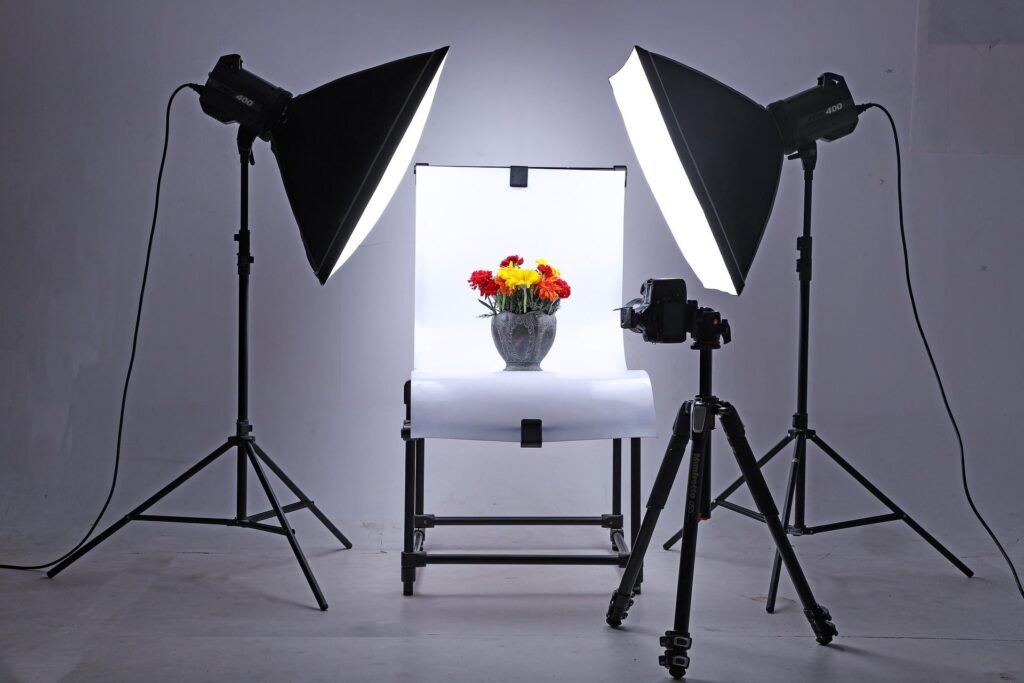 Studio for Product Photography In Kolkata What is Product Photography? Product photography or e-commerce photography are used on websites and social media platforms which help to sell product or service.  Product photography is any image of a products for sale. It is also known as commercial photography. Images clicked, help to the shoppers to buy …
The behavior of photography studio members is outstanding
Studio is well cleaned and properly maintained
Studio is well decorated with great backdrop and excellent equipments
I had a great experience with the members while shoot.
Studio lights and equipments are well maintained
The studio is very good and nice…perfect for shoots for banner,magazine,portfolio and high fashion.