Photography Studio in Kolkata – A blog on Newborn Baby Photoshoot
Get the best clicks of newborn with the best professional photography studio in Kolkata.
Are you in a happy mood to bring your happiness, your newborn to your home from hospital ? Want to capture those moments forever?
Well! This is where Zebra studio enters the door. Zebra studio is one of the top most photography and videography studio in Kolkata. The moments will not last long as your baby will no longer be a newborn after a couple of weeks. So, do not wait and start clicking the cute and precious moments in front of the lenses of zebra photography studio in Kolkata.
A newborn is a precious and lively addition to your life. A baby makes your wallet and attention get distracted. But you do not need to worry about it. Newborn baby photoshoot and videography on your bucket list will not cost you lavish with Zebra photography studio. Therefore our extra perk works will totally fill your bucket of happiness.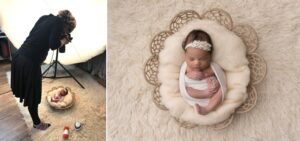 *Safety comes first
Hiring professional photographers for newborn from a top rated studio in Kolkata will help you gain some extra perks in the photoshoot of your newborn. With the best photography and videography skills our professional photographers take no risk with the safety of the baby while shooting. Babies obviously are not the posers, so it is the job of the photographers to take the best snap of baby without disturbing the comfort and protection of the baby. Also the quality and originality of the photo.
*Proper Tools
Proper tools such as cameras, lights, props, lenses, accessories and even the cloth for the newborn baby photoshoot is  must wanted in the list. Hence, good quality photos never come without proper tools.
*The art of editing
As photos and videos that clicked after that good editing is a must full. New Age Photo Studio in Kolkata are skilled with the use of editing tools such as lightroom, photoshop etc. Some newborns might have some scars from their nails, baby acne or etc. A good editor can heal all the faults and defects  easily with the editing tools.